IIM Ranchi hosts Tata First Dot Powered by NEN
Entrepreneurship is living a few years of your life like most people won't, so that you can spend the rest of your life like most people can't.

While most B-school students are in a rush to grab plush job offers and get a taste of the fascinating corporate life, there are still a handful of students who give up all this to pursue their dreams.
The E-cell of IIM Ranchi in collaboration with Tata and NEN (National Entrepreneurship Network) hosted an intensive one-day workshop on 17th November 2013. Tata First Dot event is a revolutionary pan-India event dedicated solely to the purpose of development of entrepreneurs and entrepreneurship. Students from various institutes from in and around Ranchi participated in the workshop conducted at IIM Ranchi.

The workshop was driven by Professor Kaustabh Dhargalkar, who ran his own 'Machine Tool Manufacturing Unit' for 15 years before diving into academics. He conducts regular workshops on design thinking, idea generation & concept prototyping at Welingkar Institute of Management. Professor Dhargalkar helped the participants gain crucial insights about investors' perspectives on successful start-ups. Participants also learnt the effective use of frameworks to assess different opportunities and to translate them into winning business plans.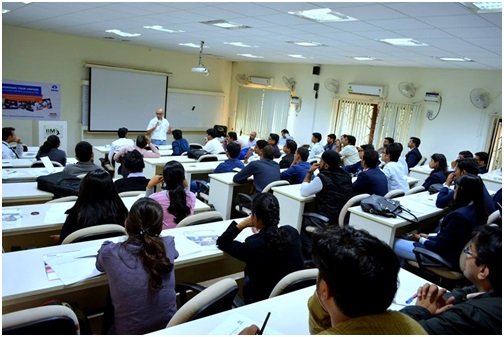 The lively session by Professor Dhargalkar was followed by an equally interesting panel discussion focussed on sharing and addressing the key challenges faced by start-ups in India. The panel members consisted of Amitava Bakshi, Chief Procurement Head at Tata Steel and two young entrepreneurs Shadab Hassan and Kamlesh Chauhan. Shadab Hassan, an alumnus of BIT Mesra had a truly inspiring story to share with the participants of the workshop. Shadab is the director of H.H. High School Brambe which imparts quality education to more than 500 underprivileged students. The school runs various initiatives to engage country's youth in spreading awareness regarding the importance of education in rural areas. Shadab was accompanied by another budding entrepreneur Kamlesh Chauhan, an IIM-A alumnus, who is the Managing Director of Pioneer B-Factory Consultancy and Services Private Limited. Pioneer B-Factory is a professional training and management preparation firm running across three verticals: B-school entrance preparation, law entrance preparation and soft skill development. The four panelists including Professor Dhargalkar discussed various issues which start-ups in India have to face and brainstormed on ways to tackle them. Amitava Bakshi, who has more than 20 years of experience in Tata Steel operations, gave insightful opinions on various questions posed by the panelists and the audience.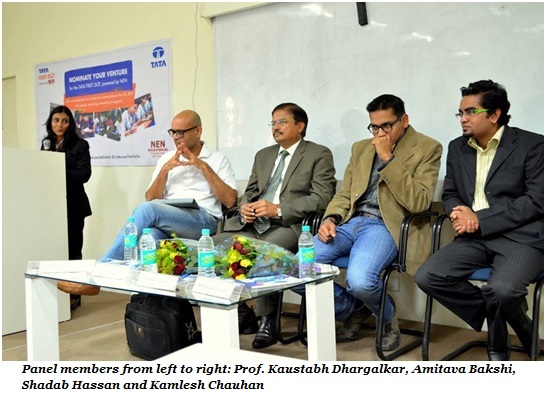 Following the panel discussion, two student entrepreneurs from IIM Ranchi showcased their ventures: Todo- a T-shirt design firm and Socialredirect.com- a social media marketing firm. This was an open mentoring and peer learning session which provided deeper insights into transition from ideation stage to venture creation stage and various challenges faced during and after venture establishment.

Most participants stated that their overall experience was enlightening and that it was a Sunday well utilized. The Entrepreneurship-cell of IIM Ranchi was overwhelmed by the feedback received from the audience and the club endeavors to host similar events in future in order to serve as a learning platform for budding entrepreneurs of the region.
.