Salute to this super application and it's creators. 'Last seen' talking to their bankers
Generally, I get back to life early in the morning in 2 phases. Phase 1 - half awake, push the pillow up, use it as a back rest while half lying down, eyes half closed, waiting for the steaming mug of tea and half of lemon.
Phase 2 - making tea (i.e. squeezing the lemon and stirring part, which I'm finicky about doing myself) and while grabbing the mug, searching for my mobile & iPad under the pillow, inside the quilt. Now, with eyes wide open the first thing which takes priority over anything else is reading all those Whatsapp messages from various groups - 2 family group (one is without my mother for the jokes unsuitable for her), 3 friends group - different categories, ex-colleagues group, neighborhood group, school buddies group, college buddies group, golfer's group, badminton group. This ritual is then followed by getting my daily dose of news from Twitter, then Facebook, important mails if any during the night.

But, Feb 20th 2014 was different. I was awake and almost up on my feet within seconds as the NDTV news flash on the ipad caught my eye - "Facebook acquires Whatsapp at a whopping 16 Billion USD". I opened twitter to confirm and by that time twitter has gone berserk with the news and also confirmed that the entire deal is worth 19 Billion USD. People were in shock, in awe and half of America who haven't used the application was still struggling to figure out what actually is 'Whatsapp' that it was one of the biggest tech acquisitions since HP bought Compaq for $25 billion in 2001. It also meant that WhatsApp, which raised a comparatively measly $8 million since its 2011 launch, is now worth nearly $20 billion. One tech news website tried to make it simple for those Americans by some comparison and drawing some parallel -WhatsApp: $19B; Gap: $18.9B; Sony: $17.7B; United Airlines: $15.7B. It also equaled to 2 nuclear submarines and one third the capital of Ford and 4 times the market cap of Black Berry.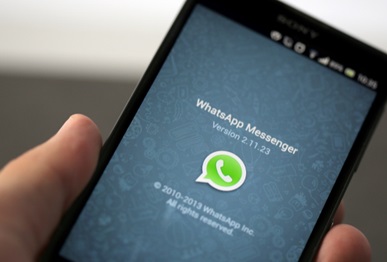 Wait, wasn't it Black Berry to have the first ever phone chat application known as BBM much before 'Whatsapp' came into picture 4 years back! Even after that Black Berry didn't realize the potential or was too gratified and full of pride with their creation to let it go for free and make it available in an open platform. Whatsapp just did that. Initially free and still almost free now with negligible cost it changed everybody's life today. It not only killed the BBM but also almost killed the SMS text message service for telecom service providers' at least for people using smart phones.

When I first started using Whatsapp 4 years ago it was when my mother was seriously ill, hospitalized and the family was going through a crisis. It was as if this application was the lifeline for us at that point of time with my sisters staying far off. It was like being connected to each other, holding and offering support to each other in that moment of emergency. And I am sure every user of Whatsapp must have a story to tell. Staying connected 24x7, sharing instant pictures and experiencing that moment of joy with near & dear ones being physically away, it charmed everyone. It was one application which touched everyone especially in a country like India where emotional attachment and bonding has a superior significance. One of the major reasons for many people to change their existing phones and go for smart phones was Whatsapp. Facebook came a close second. In a sense it drove smart phone sales and mobile internet usage in India to a great extent.

I feel pity for Black Berry. Google and Yahoo also could have come out with this idea as they both had messenger services however in different platform may be. I feel really good for the two startup entrepreneurs and co-founders of Whatsapp Brian Acton and Jan Koum's who are billionaires today but not before spreading happiness to millions of people using their brain child, the father of all apps and respect them for keeping it clutter free, advertisement free, just like Google did. Just hope it is kept like that by Facebook.

Incidentally, co-founder, Brian Acton before getting into this startup was rejected by Facebook when he applied for a job in Facebook. May be he should thank Facebook for that. And to a certain extent may be the billionaire's should also thank Google for creating Android, which I feel also contributed to Whatsapp's popularity to a great extent. Morale of the story: Don't give up guys. Just chase your dream. In the process spread the happiness, if possible. That's what makes entrepreneurs', socioprenuers.
Concluded.
.