56 days of summer
"The secret of joy in work is contained in one word – excellence. To know how to do something well is to enjoy it"–Pearl Buck.
The essence of a perfect work life is to enjoy doing it.

THE NERVE RACKING PLACEMENTS

It all began during my placement process in November, 2012. Having graduated in Computer Science during my under-graduation and worked in TCS for around 2 years, I had a keen interest to continue in the IT sector. I had all my hopes pinned on a few IT companies but fate had something else in store for me. I was not shortlisted by some of my first-choice companies and I was finally selected by Helion Ventures, an investment firm. I was highly depressed since Finance was my biggest weakness. Plus the package appeared a bit low back then, considering that the firm was not among my first choices. However, in March I was informed by Helion Ventures that I would not be working with them but would be working with ShopClues, one of their portfolio firms in Gurgaon. Back then I had absolutely no idea about the firm but a few minutes on Google reignited my interest. It is an e-commerce company in India and is the first company to bring the concept of marketplace to the industry. From news, I was aware that Gurgaon was one of the most unsafe places in our country but that hardly mattered to me since I was happy to know that I would be working in a firm of my interest.

MY FIRST DAY AT SHOPCLUES

I reached ShopClues on March 25. It appeared to be an old, dilapidated building and I started having second thoughts about my internship. I had arrived way too early and found the building empty. The only people who were working were the customer support team in the basement. I sat in the waiting room for over an hour and became a bit frustrated. I contacted my guide at Helion Ventures to confirm if I had arrived at the right place. I was redirected to the HR in the top floor and later met the marketing head, who mentioned that the CEO was out of town and I cannot start my work until he comes back. She asked me to come back the next day or do some work for the day. In my eagerness to impress her, I agreed to work that day, which in hindsight proved to be a blunder. I was given some work regarding competitor analysis without any sort of guidance. There was another intern girl, Critica, who had arrived on the same day and both of us were stuck with the same work. We did not eat anything that day and none of the employees around us bothered to ask if we had eaten. The first day proved to be a big let-down since I had huge aspirations of working on good, challenging projects and some expectations on being treated well during the internship.

PROJECT KICKOFF

The next day Critica and I were joined by four more interns from IIM-Indore namely HariChandan, Pavan Kumar, Chitresh Singh and Gaurav Berry. We met the core team and we went through the initial introduction phase. Later in the evening we were allocated work and mentors respectively. I was assigned a competitor analysis project under the CEO and had to analyse the current strategy and also recommend product features which could improve the functionality of the company's site.

Our projects were challenging and we were given a deadline of 3 weeks to complete them. The first week pretty much went slowly with all the interns getting to know slowly and working hard most of the times to get an edge over the others and impress the core team. One of the advantages of working in ShopClues was that it was a start-up and hence most of the employees were more or less in our age range. The HR, Ranya, was younger than us and made us feel at ease on most of the days. The company also had a unique policy of organizing lunch across the whole company on alternate Saturdays. The objective was so that employees from other departments could get to know each other well and build their relationships. The core team wanted the company to work as a close-knit family and were planning to continue this initiative even in the future.

NEW FRIENDS

In the second week we started sharing our experiences and got to know each project in a detailed manner. Most of our projects were overlapping and hence we decided to work collaboratively. In addition we also started talking to more employees and got to know their work. Some of them even sat with us for hours and rectified our errors and gave us some directions on how to proceed with our respective projects. Slowly we started mingling closely with them and started having lunch together as a big group.

We provided valuable insights to our mentors separately and during the core team meetings and received appreciations for our work. This acted as a huge boost and we wanted to continue our good work. We even recommended some insights to each other for their respective projects and this helped us to develop our friendship. Working directly under the CEO, talking to the core team and the employees gave me valuable insights. Before starting the internship, my passion was IT & technology but working with the CEO kindled my interest in Strategy & Marketing. He explained to me the progress of the company's strategy and how it was formulated. This gave me an idea of how companies actually formulate their strategies. We sat during the core team meetings, which went on for hours and got to know how management teams make key decisions to some extent.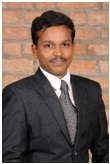 The third week saw most of us finishing our respective projects and we even started going out to visit a few places in Gurgaon and had some good quality time. This period essentially proved to be a good opportunity to build our relationships and all of us became very close friends. We were from diverse cultures but still mingled like a close-knit group. This diversity even helped me understand the ways of thinking of each person. We gave inputs to each other on how to present our respective projects to the core team and this helped us to give a very good presentation. All of us were appreciated by the core team and they were very happy with our analysis and work. This period was a huge contrast to us compared to the first week. Back then we worked alone in the hope of impressing the core team. But slowly we realized the value of team work and it acted as a major advantage for our learning.

RELATIONSHIP BUILDING WITH THE CORE TEAM

.