Pursuit of internship
"Calm before the storm"- Is definitely an understatement when I look back at my internship! My first day in Bangalore began as pleasant as an ARR song. The moment I landed in Bangalore from Manipal for my summer internship, I was awestruck by the beauty of the city! Birds chirping, trees covered with mist, baby boomers walking around and above all- the mellifluous Kannada.
For a "Chennai is ten times better than any other city in the world" girl, Bangalore took my breath away (Caution: Not applicable from 9 am to 9 pm every day, thanks to the traffic). Without having any idea of what was going to come, there I was, lost in a state of nostalgia.

This phase of my internship is called: Aimless wandering

If you had to search for a PG in India not knowing either the local language or Hindi, it definitely is no less than an ordeal –I am the exemplified example. I took 3 days to find one and unpack. All this, after a huge quarrel with a landlady who 'refused' to let me go and threatened me to stay when I didn't like the place and wanted to vacate on the very first day!

Pursuit of finding an internship!

After missing an interview for my dream company due to personal emergencies, everything looked gloomy to me. I decided to not to give up. I fixed up an appointment with Nova Medical Centers- A growing chain of multi specialty hospitals in India. The interview was at Leela palace. The very sight of BMWs lined-up there would give anyone the boost they need every day morning (though you know you are seldom going to step into it).

When the interview was over and I was on my way back, I had a glitch of hope (the last straw). At the end of the journey, I realized something- I had boarded the wrong bus.

This phase of my internship is called: Excitement

When my gmail's notification told me that I was allotted a project that dealt with HR policies and recruitment, I was impatient to read the last line (or rather the final nail in the coffin) - I won't be given a stipend. (Remember: My PG rent was 6000!)

I decided to take it up. The first few days was spent on getting myself acclimatized to the work environment. Not everyone gets a mentor who calls you and says, "Hey! Step in at 10 if you want; Leave when you are done; Wear what you want to; Work from home; I don't care. I am not restricting you here. Because it is your internship- You are the boss. All that matters in the end is what you learnt in what you did"

And that was it- I don't think I took a leave all through. There were moments when I realized whatever Dessler and Varkkey spoke about leading by example in Human Resource Management, has materialized in front of me- My guide. The sun started to shine.

This phase of my internship is called: Learning

Over the course of the internship, I understood that Healthcare is a field where HR has just not evolved. It's still a baby trying to crawl- An industry where admin is still used interchangeably with HR, an industry where pay slips and wage increase is still vastly referred to as employee engagement, an industry where your behavior, patience and persistence matters the most- More than your MBA.

The first four weeks were spent on framing HR policies for the Organization. Who on earth would have imagined that there are hours and hours of work ( meticulous work) that goes for days together for a policy to be implemented in an organization. How I wish in my life, I had respected those policy change mails by opening them once before deleting them! Now I pay for my act, along with accumulated interest. I had to sit and frame those policies according to the legal requirements and the company values and get it approved. Size does matter!

This point in my internship is called: Bliss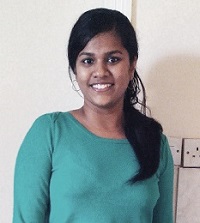 The beauty of my internship unraveled here. Since I was given enough flexibility to visit the centers, work on an area I loved to, I made up my mind not to leave a stone untouched. There were 3 centers in Bangalore and I visited all of them. Honestly, without any regard to my age (23), I was still scared to step into a hospital. And here I was, to strike a conversation with staff nurses and paramedical staffs to know how they worked, how satisfied they were and to analyze their sources for recruitment.

Contrary to all my nightmares about working in a hospital, it was like a corporate office. (Praise the lord!) Getting a chance to have an one-on-one interaction with every single employee in a huge cabin is something that I least expected during an internship. I was on cloud nine. I felt like the CEO of the place. That is so rare (Thanks to ever increasing MBA crowd, nobody respects a MBA anymore; let's face it)

I was humbled by the way they respect their HR. For them, HR was not an entity that existed. HR lived and was part of employee's daily lives. Right from their personal problems to patient allocation, HR was kept informed. I also witnessed a walk-in interview on the same day. Taking home rich learning, I grew impatient for more.

While there was just one week for my internship to be over, my guide walked near my seat and said "Do you want to experience a real time interview? " Which HR aspirant would say "No"?

And there we were, conducting a telephone interview for a senior position. That day shattered a lot of my preconceived notions. I found that there are instances where behavioral competencies weigh much more than your skill sets. And there are people who have the audacity to call the interviewer "DUDE"!

And then there were face-to-face interviews. Looking at the candidates, I learnt that our gestures are funnier than we think it is; some of the smartest actions and moves can come across as explicit fake ('wannabeness') to the interviewer.

I also knew that I had a long way to go in molding myself to sit for an interview.

In the end, I also called up few references for a background check on applicants. The knack of asking right questions to get the right answers is a unique skill (Thanks to you mom, I'm an expert at that trade now) and I thoroughly enjoyed it.

This phase of my internship is called: Gratitude

.