Summer Internship changed me to think innovatively
"If Money is Last Nothing is Lost, If comfort is lost something is lost, If knowledge is lost everything will be lost".If the Person gained knowledgeable he find it confident about future.
If the Person is Skillful he will be proud about facing the world to exhibit his talent.If the person is Eligible to perceive his managerial skills he be able to co-ordinate an organizations. how he be capable when he completes an degree.Internship in an Course is the key for an Individual to enter the Job market.In Some Aspect there will be good ,Some Aspect there will be bad Experience when a individual is balancing both and Achieving will be an Right to complete the Internship with out and flap. I am very much proud when I Joined in MBA Because I believed that I Join in the Field where I could excel my talent of Leadership skills & Intelligence in My Career after my Studies. But I didn't think that I Could Excel when I was studying in MBA.The person who was not able to Communicate in English is an Failure person.The person who could Improve the Skills necessary to Start an Business is Succeed in his career as a Business man.The person who could research in MBA can excel in Internship as well as in paper presentation.That what I learned in MBA.That make me to think in different field that others will not do.
Emotional Intelligence and Organisational performance in public sector organizations and its impact on public sector organizations is the topic in which I did my Internship in this topic I did my Field work in collector office where the work place environment make the people to work freely to show their intelligence and Emotions in balanced manner.Intelligence can be shown in work when we win the Emotions of others they will appreciate our work as the best one.It can be achieved by person who knows the value of both in the work place environment.The persons working in the work place environment were good nature people who gave the necessary data for the project as well as they gave the letter which was needed for the completion of the project.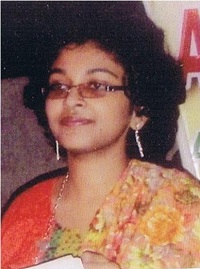 But in My college from MBA Department they asked me why your taking public sector they wont give the letter and data. you will be demotivated for doing the topic. But I didn't get the Experience in the Public Sector. They made me sit near them and to analyze all the details which I needed and they gave freedom to talk to all the people whom I need to inquire related to my topic also they allowed me to distribute the questionnaire needed to complete my data analysis. Then in College from MBA dept they said my Project is wrong and the Scheme which I mentioned is wrong and then it is not in Format.At that time what I thought is "We cant comment Success but Success often Comment to those who dare and act". I thought of succeeding in publishing my article in Journal and proved that mine is Correct one.
I got 2 Prizes in International Article writing competition as well as in One Journal It is Published.But When I am doing the project due in Inadequate Knowledge in Government Sector I got the Bad Experience From the MBA dept.All Staff and Students want to know who is my Guide,Because Everyone Bowled me that the Overall Concept as well as heading to be changed are else I wont get Guide to do my Internship.But I didn't Lose my Hope. I was also not willing to change the topic Because of the Different Perspective I had made in the new area.But none of the Expectation Atlast Everyone came to know who have motivated me to do the project and made me to Bagged the Article writing competition is our chairman sir Dr.M.T.Nicholas he wanted each and every students should get motivated to do different innovative subject in different manner."The heights of great man were not reached by sudden Flight they will their companions slept where toiling upward in night" the quote suits him because he is an knowledgeable person and he wanted all the students to do the project in different manner so that it will be helpful in the future that motivation made me to do the Internship positively.It also Created me the Positive attitude and made to knock the door of Internship in Final Semester in an Another Innovative field in Private sector .My Journey is Continuing to Reap the Fruit of My Dream Job……
Concluded.
.