From Investor to being Entrepreneur : Making of VResorts - Interview with Ms Aditi Balbir
We at CoolAvenues.com had an opportunity to chat up with VC- turned-entrepreneur, Aditi Balbir, CEO of VResorts.
VResorts is a chain of off-beat resorts, in picturesque locations spread across Uttarakhand, Himachal Pradesh and Rajasthan.

Genesis of VResorts:

Aditi Balbir had an interesting story to share with us on her entrepreneurial journey. As an ISB graduate, working with Bedrock Ventures Aditi was conducting research on guest-houses and holiday-homes in the hills. In the course of the study, she came across over 75 resorts that were confined to the Kumaon region of Uttarakhand. The majority of these resorts were owned by businessmen who were managing their other businesses in Delhi or other major cities. They did not have the resources or the passion to run these resorts nor did they have the economies of scale for marketing and technology spends. These resorts were therefore, poorly managed in-spite of great locations.

The team had stumbled upon a great business idea!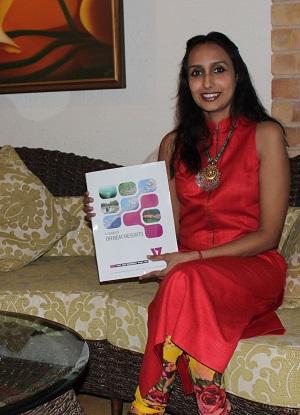 In 2010, the VC firm hired their first Chief Executive Officer and started taking over resorts under management. At the time, Aditi was a nominee Director overseeing and monitoring operations but her creativity and enthusiasm got the better of her and within a year she became a full-time employee. What followed was a full time entrepreneurship as she decided to invest her own finances in to the business.

V Resorts- Now: 2014

V Resorts currently has 6 resorts under its umbrella and plans to have a total of 20 resorts by the end of this financial year.

V Resorts prides itself on the fact that each resort offers breathtaking views and has attached to them some cultural or historical importance. Aditi and her team research and make a reconnaissance of areas that would make excellent choices for resorts given the scenic locations and other factors. Rushed city dwellers can take refuge in the lap of mother-nature and rejuvenate themselves before going back to their maddening pace. As they like to say to their customers, Get Lost with V Resorts!

Aditi informs us that V Resorts brings to its customers two different kinds of holidays - a relaxed laid back holiday and holidays with themes for the more adventurous. This provides a wider choice for the guests, who can either relax within the peaceful resort environs and soak in the view or indulge in activities like biking, trekking, rappelling, angling, bird watching and the likes. To ensure that the customers enjoy personalized service, she says that the resorts take the extra step eg: pack picnic baskets, offer maps for treks and mountain biking and provide equipment such as binoculars etc when the guests decide to go in to the outdoors. A local guide accompanies them to complete the experience.

Nuts and bolts of V Resorts business:

VResorts has developed an innovative business model which is asset light. The company enters into an agreement with the owners of the resorts and gives them a share of their revenue. They manage the employees, upgrade the resort, provide centralized marketing, reservations and vendors. VResorts has invested heavily in technology and marketing to enable them to manage the resorts with professional proficiency, turnaround and increase occupancy at these remote locales.

Operational challenges:

The Business of 'Holiday-making' and delighting the customers is challenging to say the least since it involves emotions. A leaking faucet, poor communication signals and other minor faults can become an irritant. Aditi seems to have mastered the art of managing those emotions. She lets in on her secret - 'breathtaking locales', 'great food' and ' warm customer service' - do these consistently and guests are more than willing to overlook these minor inconveniences that are mostly inadvertent. "At V Resorts, we are proud to say that we have been able to make a lasting impression on our guests. This gets us repeat business and brand ambassadors who tell others about us!"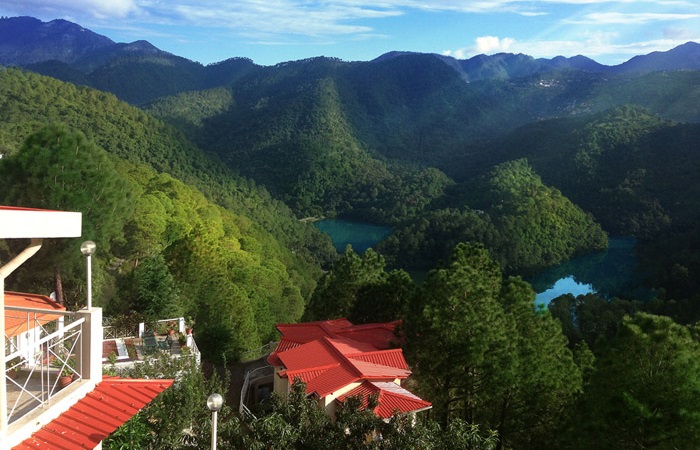 Weather plays a major spoiler and is the reason that the resorts face the other challenge of low occupancy in lean periods - winters are very cold in Uttarakhand and summers are unbearable in Rajasthan.

Aditi says "Our locations are complementary to each other so that the seasonal bias is balanced out. The Himalayan/Uttarakhand resorts have a lean period in winter which is offset by the resorts in Rajasthan.

However, Aditi excitedly told us that despite the cold the resorts in the north are booked for holidays in October and December - typically the seasonal lean period. People plan vacations around the long weekends and snowfall is a major attraction among the tourists. The so called lean periods are actually not so lean then!

Road Map: Post 2014

Going forward, V Resorts plan to have 10-20 resorts within driving distance of all the major metros, providing enough options to the harried professional in metros looking for breaks from the city. They will shortly start operations in and around Mumbai/Bangalore and plan to scale to at least 20 resorts by the end of this financial year.

In a bid to increase occupancy during the week days, VResorts is introducing weekday packages and longer stay options. They have equipped all their resorts with Wi-Fi so that guests can stay longer and maybe keep up with work that demands attention.

Local Development:
.