Sachin Tendulkar: An Afterthought
When Sachin Ramesh Tendulkar emerged on the International cricketing horizon some twenty four Novembers back, I was around 14 years then. In a way my metamorphosis from being a teenager to a middle aged man today has progressed along with Sachin and his incredible cricketing career.
It is very hard to digest the fact that Sachin's career has witnessed the introduction of the LPG (Liberalization Privatization Globalization) model into Indian economy, the coming of satellite television in the country, the coming of mobile phones in the country and its subsequent progress into what we call smartphones today. Sachin's cricketing career has also witnessed the coming of the World Wide Web in the country, a myriad technological revolutions, a number of developments in Indian politics and redefining of states and most importantly, six world cups. In other words Sachin had spent an incredible span of time playing for the nation and entertaining spectators worldwide with his superlative batting ability coupled with smart bowling and fielding. There have been many who have come and gone out of the Indian cricket team but then the 'Sachin' factor has remained constant for the last 24 years.

Sachin Tendulkar is someone special, someone who can have lakhs and lakhs of webpages dedicated to him, someone who has seen it all, been to all the places, met all those who mattered to him and achieved all that he could as a human being. Many call him the 'God of 22 yards'. I will like to call him 'The Vulnerable God'. No one of us has seen God in its actual form.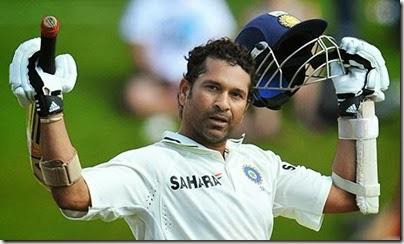 God to us is someone who is a superpower, who is impregnable and who controls our destiny. We pray to the Almighty for each and every petty little things in our lives and who is never known to commit a mistake or be at the receiving end of things but then this personality named Sachin Tendulkar is no such entity. Just as he has seen the ebbs in his life, he has encountered the troughs too. On several occasions, he has been at the receiving end of things when he could not manage to pull out a win for the country, when he could not handle a pressure situation, when he could not mesmerize the opponent with his cheeky bowling or when he faced some of the world's best bowlers. He suffered a lot with his tennis elbow and other health issues arising from his strenuous cricketing ventures. He has suffered personal losses in his life like the demise of his father in the midst of the 2003 World Cup. But just as I speak of vulnerability of this man, I just cannot help myself calling this person a God. As he returned to cricket post his father's demise, he scored a much needed century, a century that was prolific and which was truly an innings dedicated in the memory of his late father, Ramesh Tendulkar. Playing 200 test matches and around 450 ODI innings apart from playing in the various editions of the Indian Premier League and the Ranji matches for over two decades is something too divine. Scoring a world record of records in the game, challenging each and every bowler around the globe and thrusting his dominance and superiority on them is something worth being called 'a God's act'. Motivating each newcomer in the team over the years, calming the nerves of teammates in pressure situations, triggering wonders out of his fellow teammates in the process and someone whose mere presence in the team kept the opposition guessing and on their toes definitely deserves the tag of 'God'.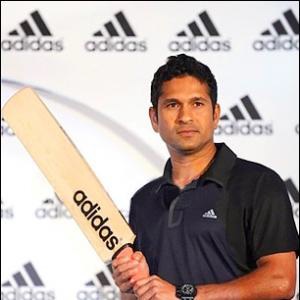 It is just not as a player that Sachin Tendulkar has come up with an outstanding performance but also as an endorser of myriads of brands. He is probably one cricketer who has endorsed maximum brands across product categories be it FMCGs, personal care, home care, financial products and institutions, technical products, industrial products, sports goods and the list is endless but then the sheer principle of this man saw to it that he never went on to endorse liquor or any such product which is a social taboo or can send wrong signals to his billions of aficionados worldwide. Off the field, Sachin has been an equally incredible performer as an endorser who has injected believability, personality and commitment in the brands he has endorsed.

Sachin Tendulkar has been an icon who has repeatedly been mentioned in various forms of popular culture be it cartoons, songs, jingles, spoofs etc. All of us know that since the inception of one of India's most revered brand, Amul, it has come up with relevant advertisements that have talked about the times where a particular advertisement was developed through certain extremely well designed and wittily written cartoons featuring the 'Amul girl'-the mascot of the brand.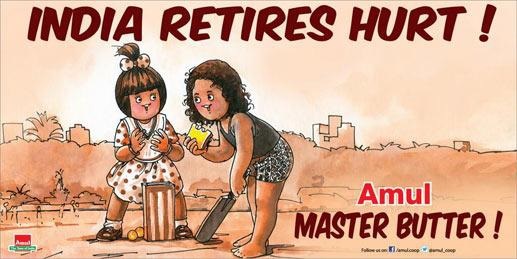 Over the years, this brand has consistently recorded the events happening in the life of the 'little genius' be it his problems with tennis elbow, his dominance as a player worldwide, the incredible swarming of the media around him 24*7 and last but not the least his retirement from the game and the subsequent receiving of the Bharat Ratna, the country's highest civilian honor.

Records after records have tumbled at the feet of Sachin and there is hardly any accolade in the game that has not come his way but what is great about this person is when we see him on our TV sets, he comes to us as the same easy going approachable and honest personality he was at the dawn of his cricketing career; someone who has that same boyish charm and the hunger in his stomach to learn more about the technicalities of the game; someone from whom there is lot to learn and get inspired about. Many a times Sachin has been referred to as the 'Little Master' but then there are some titles which should not be repeated else they get diluted in their appeal and purpose. That tag of 'Little Master' should and should always rest with Sunil Gavaskar for the things he achieved during his era and for the amount of love, passion and regard he could garner from the spectators worldwide for the game of cricket and the Indian cricket team. For Sachin Tendulkar, the tag of 'The Vulnerable God' suffices his achievements and incredibility.

In conclusion, I will like to mention that this article is my personal tribute to Sachin Tendulkar, the most dynamic cricketing personality of the contemporary era and it is a very humble way of saying 'Thank You' to him for making cricket the most sought after avenue of entertainment among billions for over two decades.
Concluded.
.