Women MBAs who made it Big
| June 11,2012 10:22 am IST
Women is Sri, she is radiant, her aura is illuminating. She is effervescent, enlightened, astute and thoughtful and more so her ability to handle too many things at a time is exceptional.
It has been said time and again that women make good managers. They have this natural ability to handle ten things at a time. Breaking the glass ceiling in a male dominated society is difficult. It has its own challenges, requires sacrifices, has family and society related pressures, which are well absorbed by women.
We are dedicating this article to this quality of women and to those who have beaten all the odds and have emerged as a winner in their field. Lets take a look at Indias leading corporate ladies who made it big after attaining MBA.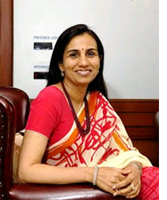 Chanda Kochhar, the Managing Director and Chief Executive Officer of ICICI Bank Limited, she began her career with ICICI as a Management Trainee in 1984 and has thereon successfully risen through the ranks by handling multidimensional assignments and heading all the major functions in the Bank at various points in time.
Born in Jodhpur, Rajasthan and brought-up in Jaipur, Rajasthan, Chanda moved to Mumbai, where she did Bachelor of Arts from Jai Hind College.
After graduating in 1982, she pursued Cost Accountancy ICWAI and later went on to do Masters Degree in Management Studies from Jamnalal Bajaj Institute of Management Studies (JBIMS), Mumbai.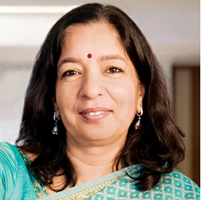 Shikha Sharma is MD and CEO of Axis Bank Ltd. An MBA from Indias leading B-School IIM Ahmedabad (Batch of 1980), Shikha gave 28 years of her career to ICICI Group as ICICI Prudential head.
She completed her schooling at the Loreto Convent in Delhi and graduated in economics from the Lady Sreeram College, Delhi.
After finishing her post graduate diploma in software technology from the National Institute of Software Technology, Mumbai, she went on to do MBA from IIMA.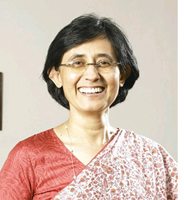 Vinita Bali, Managing Director, Britannia Industries, has always made unconventional decisions. In 2005, she left Zyman Group to take over as CEO of Britannia Industries and later became MD of the company.
A Bachelor of Economics from Lady Shri Ram College for Women at the University of Delhi, she earned an MBA from Jamnalal Bajaj Institute of Management Studies (JBIMS), Mumbai.
She received a scholarship to Michigan State University in the United States and served as an intern at United Nations Headquarters. Her name has also appeared in 2011 Forbes 'Asia's 50 Power Businesswomen' list.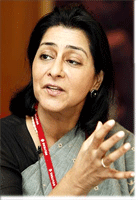 Group General Manager and Country Head of HSBC India, Naina Lal Kidwai, 54, is a chartered accountant by profession, who also earned a Bachelors degree in Economics from University of Delhi and an MBA from Harvard Business School in 1982.
She was one of the first women to enter the formerly male bastion of investment banking and rise spectacularly.
She has repeatedly ranked in the Fortune global list of Top Women in Business and 12th in the Wall Street Journal 2006 Global Listing of Women to Watch.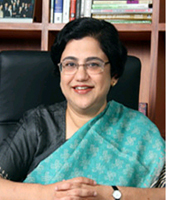 Roopa Kudva, Managing Director and CEO of CRISIL, a Standard and Poors company, has been with the rating agency for 19 years.
She is also Region Head, South Asia, of Standard & Poor's, which holds majority shares in CRISIL.
She holds a Degree in Statistics and MBA from IIM-A.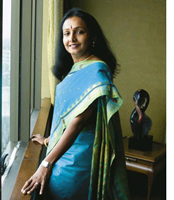 Renuka Ramnath is a private equity investment manager who pioneered the establishment of ICICI Eco-Net Limited, a company promoted by the ICICI Bank. She has been the Managing Director & CEO of ICICI Venture since 2001.
A graduate in Engineering from the prestigious Veermata Jijabai Technological Institute (VJTI), Mumbai, Renuka holds an MBA in Finance from the University of Bombay.
She also completed the Advanced Management Program at the esteemed Harvard Business School.
.
Also View Articles by:
women-empowerment
,
Vinita-Bali
,
shikha-sharma
,
Roopa-Kundava
,
Roopa-Kudva
,
Naina-Lal-Kidwai
,
MD-Britannia-Industries
,
Chanda-Kochhar
,
CEO-Axis-bank
,
CEO-and-MD-ICICI
,