General Questions related to Admission in SJMSOM, IIT, Bombay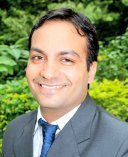 CoolAvenue's Interview with:
Narender Dhankhar
Master of Management
Batch 2009-11
Shailesh J. Mehta School of Management, IIT Bombay.
Background
Q. Can you tell us something about yourself and your pre-MBA qualifications and work-experience?
Ans. I have done B.Tech in Electronics & Communication from N. I. T Kurukshetra and later on worked with S. A. I. L. for 66 months before joining SJMSOM, IIT Bombay.
Q. So when did you decide to go for MBA?
Ans. After 3 yrs of my work-ex in S. A. I. L., I decided for doing an MBA from one of the premier institutes in India as I felt that management education will help me in faster career growth as well as learning the concepts which I will be applying myself in the middle and senior management position.
Q. Will an MBA degree add on to your existing career plan or did you decide to switch/start a career in management?
Ans. MBA degree will help me in switching my career in management related to niche areas of operations in which I have prior experience also.
Q. Which MBA Institutes and Programmes you identified for your MBA?
Ans. IIMs', XLRI Jamshedpur, FMS Delhi, MDI Gurgaon, IIFT, SJMSOM IIT Bombay, SIBM Pune.
Q.Your present B-school and programme. Also specify your Batch.
Ans. SJMSOM, IIT Bombay and Master of Management. 2009-11 Batch.
---