Faculty Of Management Studies, University of Delhi, Delhi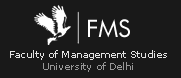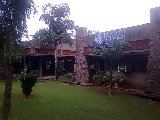 With the growth of the Indian economy, the importance of business schools in India has increased over the years thus making the B-schools in India one of the most sought-after places. There are more than a thousand B-schools in India. In such a case, finding the right B-school is quite a task for MBA Aspirants. That is the reason why CoolAvenues works on to bring out those creditable B-schools which offer superior choices to MBA aspirants as well as corporate recruiters. CoolAvenues.com, in its endeavor to bring most relevant information to MBA aspirants as well as corporate recruiters, keeps on posting details about new as well those Indian B-schools which have long-established and impressive track-record in the field of management education.

One such institute of long-established repute is Faculty Of Management Studies, New Delhi. Founded in 1954, Faculty of Management studies, Delhi pioneered the concept of management training in India. The first institute to provide management education in the form of a part time MBA program for professional managers, it has since then been in the fore-front of this specialized field. With a full time MBA program since 1967, FMS has established itself as one of the top management institutes in the country.
Do check the following links for various features: -
FMS, Delhi - A brief profile about the institute along with relevant information regarding various management-related courses offered.

FMS, Delhi related FAQs - List of all the relevant questions you ever wanted to ask about FMS, and their answers.

FMS, Delhi Diary - Real Time Experiences of existing Students.

FMS, Delhi Placements

-

a. FMS Delhi manages 100% Placements for class of 2009

b. Final Placements at FMS-Delhi Bear Testimony to Robust & Growing Indian Corporate Sector



Student Interviews -

a. Interview with Prachita Pujari - MBA (MS)



b. Interview with Sushant Bahadur - MBA (MS)



FMS Website Address: www.fms.edu/
---