Indian Institute of Management, Calcutta
Rise in Average Salary & Diversity of Profiles Highlights Placements at IIM Calcutta
Regular recruiters Hindustan Unilever, Procter & Gamble and Nokia were back this year, offering marketing profiles, with Hindustan Unilever making 5 offers, Procter & Gamble making 4 offers and Nokia extending 3 offers. Johnson & Johnson made 4 offers at IIM Calcutta. Some of the other leading brands which hired from IIM Calcutta for marketing profiles include ITC, Godrej, 3M and Medtronic. In general management, Tata Administrative Services made 7 offers, the highest in the sector. 6 of these offers were made during the final placement process and 1 was extended as a pre-placement offer.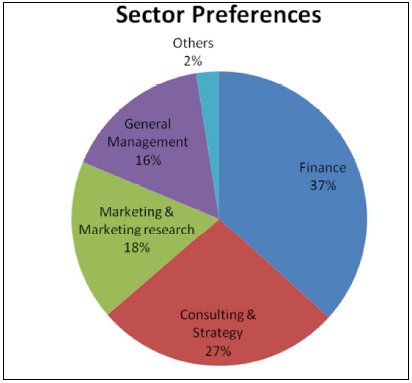 The final placements this year has seen a more even spread across the various sectors, which indicates the students' interest in diverse domains. There were several students who decided to build a career in niche sectors like microfinance and the media. Students also joined managerial roles in genetic engineering firm Biocon.

International Offers were made to 17 students in the batch. The total of 91 offers excluding PPOs made by the set of companies collectively referred to as Slot Zero firms was easily the highest across all campuses of the country, reflecting the quality of the students.

---------------------------------------



Click here to Debate on latest trends of Placements 2010 as the saga unfolds itself.

Read complete story of Placement 2009 as it happened across B-school Campuses